Ready to go contactless?
As a Credit Union of New Jersey Mastercard® Credit Card Member, you should have received your new contactless credit card in the mail.
As of June 19, 2021 you can activate your new card by calling the number on the activation sticker affixed to your new card and following the prompts. Please note: No new transactions will be authorized on your old card as of June 19th.
Your account number and credit limit will remain the same, although your expiration date is going to change. Please make a note to update any recurring or autopay billing you have attached to your card.
Frequently Asked Questions
What will happen to the Rewards I have earned?
Your existing reward points will be transferred and may be redeemable when the new and improved rewards site is available on July 6th.
How do I access my credit card account online?
From June 19th through June 22th, options for managing your account online will be limited. During this time, you can access your account balance. Effective on June 23rd (or shortly thereafter), you will have full account management features and services.
Can I still view my prior statements online?
You will have access to your credit card statements for the prior six months.
Can I set up Card Controls?
This enhancement is anticipated to be available the later part of 2021.
How may I request a PIN for my Credit Card
Please contact 888.891.2435 for your personalized PIN.
What to expect from your new card:
Your new Credit Union of New Jersey Mastercard® Credit Card works just the same as your current card with the added benefit of contactless payment capabilities.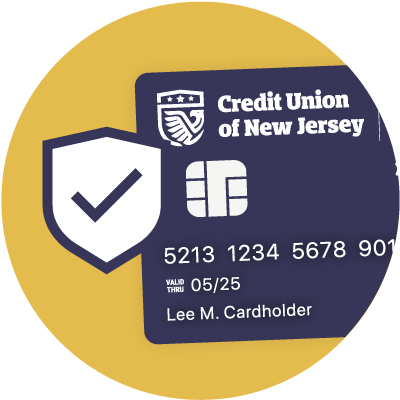 Always Protected
Your card comes with 24/7 fraud monitoring and Zero Liability Protection*, meaning you're not responsible for unauthorized card transactions when they're reported promptly.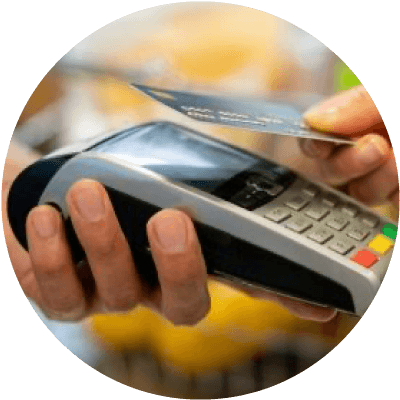 Simple to Use
Tap your card when you see the Contactless Symbol—even easier than swiping or inserting your card.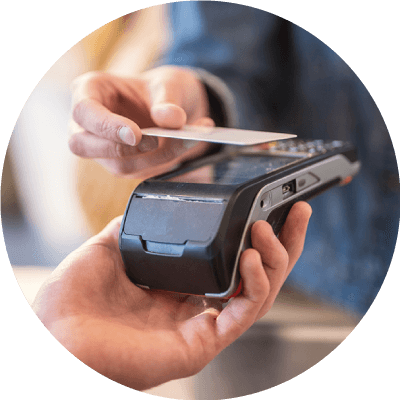 Fast and Easy
Tap your card to speed through checkout at grocery stores, pharmacies and participating retailers. Plus, use your card at participating transit systems nationwide.
We intend to have little to no disruption on how you use and manage your Credit Union of New Jersey credit card during this change. We appreciate your valued membership.
*
Refer to your applicable Credit Union of New Jersey account agreement and card terms and conditions for information on liability for unauthorized transactions.